Welcome to HORSE CLUB Sofia's Beauties!
Here you can find full details about the new playworld, the characters, and lots more!
Get to know Sofia, her friends, and their favorite horses!
Sofia & Dusty
Sofia loves being creative. Did you know she designed the HORSE CLUB logo and the bracelets for all four members?
With her boundless imagination, she spends all day thinking up new stories to share with her friends.
Kim & Caramelo
Kim Lopez is 14 years old and a huge fan of horses and fashion. She likes to help out in her mom's beauty salon. Did you know that's where she met her best friend Sofia, who works there too?
Leo & Rocky
Leo is 14 years old and lives near Sofia and Kim. He loves hanging out with them in Springdale in his spare time and chatting about the latest fashion trends. His bowtie goes perfectly with the horse blanket, wouldn't you agree?
HORSE CLUB Sofia's Beauties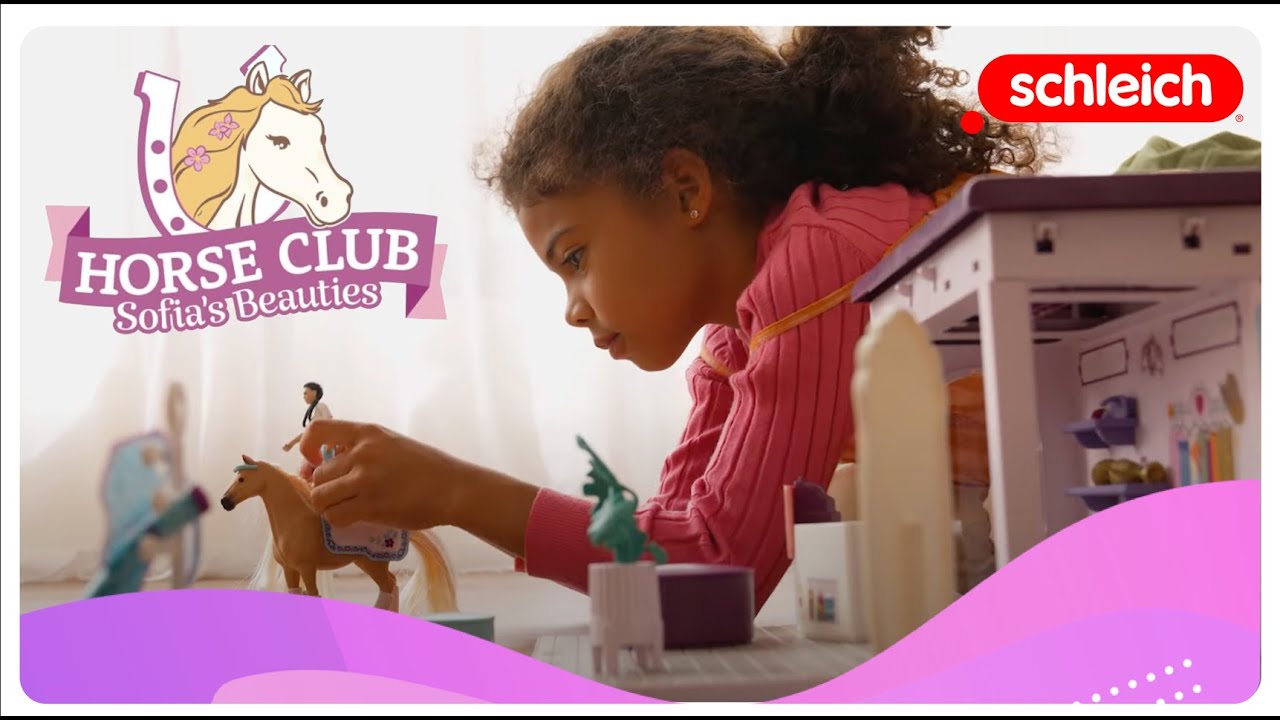 HORSE CLUB Sofia's Beauties products
Braiding instruction for Diamond braid
Secure sections with beads
Bring strands together and secure with beads
Bring strands together and secure with beads
Look! What a beautiful mane net
Braiding instruction for French braid
Separate into three sections
Lay the left outer section over the middle section
Lay the right outer section over the middle section
In addition, pick up new strands from the outside on the left, place the left outer section over the middle section
In addition, pick up new strands from the outside on the right, place the right outer section over the middle section
Bring sections together and fix them
Braiding instruction for a Wraparound braid
Divide the outer sections into three sections
Guide the left outer strands to the middle
Guide the right outer strands to the middle
Braid to the end and secure with a bead
Cross braids in front of the smooth section
Cross braids behind the smooth section
Cross braids in front of the smooth section