What I always wanted to experience...?! This question takes center stage at schleich® at Christmas.
In addition to great gifts and exciting Christmas lights, it is especially being together with the people you love that makes this special time so magical. At no other time of the year do so many families and friends make the long journey to spend special moments together on Christmas Eve. But why actually only on Christmas Eve?
While the special moments in the hectic everyday life are becoming rarer and rarer, schleich® would like to give more of them back this year. Whether big or small - everyone has that one special wish that they've always wanted to experience and share with their loved ones.

Is it an alpaca hike? Or rather a visit to the dinosaur museum? Or maybe a trip to the theme park? Tell us what you'd like to experience and with a little luck you could share special moments with your loved ones! How can you participate?
How you participate
Tell us via video, paint a picture, or write a story about what you've always wanted to experience! You can use our wish list template or get creative yourself.
Simply upload your video, picture or wish list here.
Fingers crossed and with a little luck your wish will come true!
Our reindeer with golden antlers is looking forward to your wish!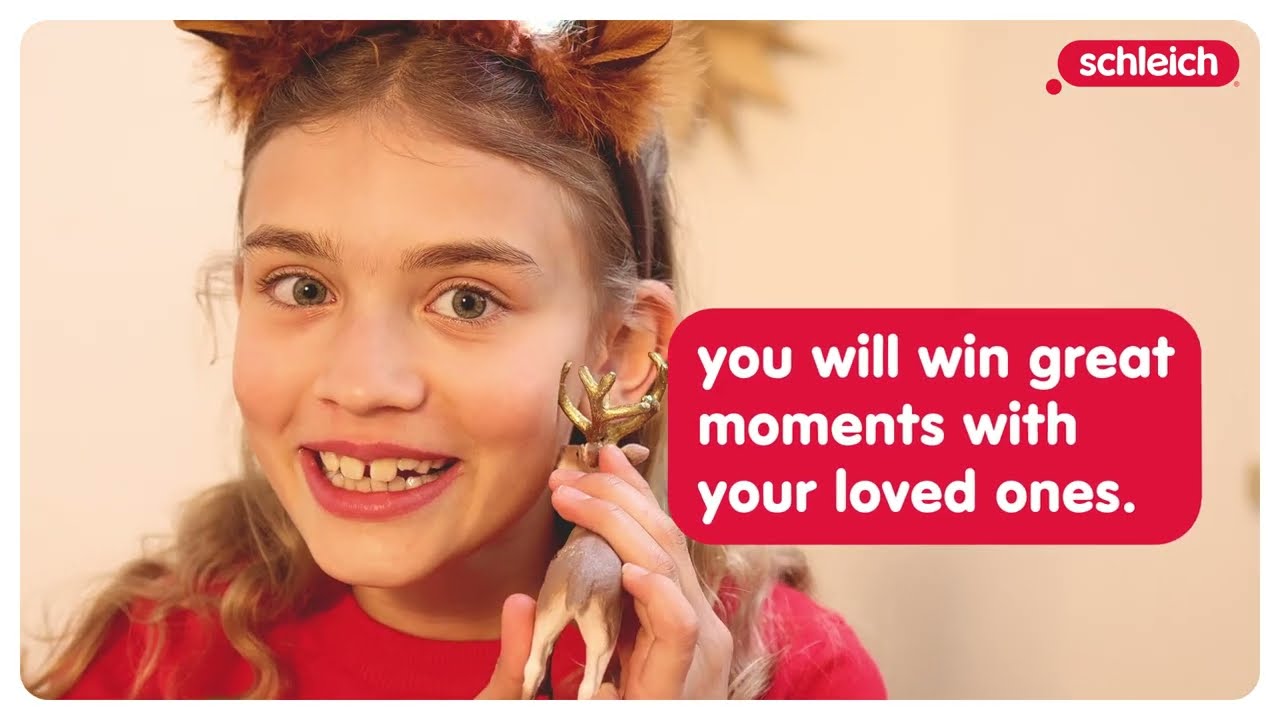 schleich® playsets
You'll also find lots of great schleich® playsets that are a must-have under the Christmas tree. Our three individual advent calendars from HORSE CLUB, FARM WORLD and DINOSAURS will also make children's eyes light up. What do you think is on your wish list this year?